The Iowa Flood Center provides several alternative ways to access data and features in IFIS, including desktop and mobile websites, an iPhone app and Chrome web app.
FLOOD ALERTS
IFIS generates automatic tweets to share flood conditions for Iowa. You can follow IFIS Flood Alert Twitter account (https://twitter.com/IFIS_Warnings) for updates.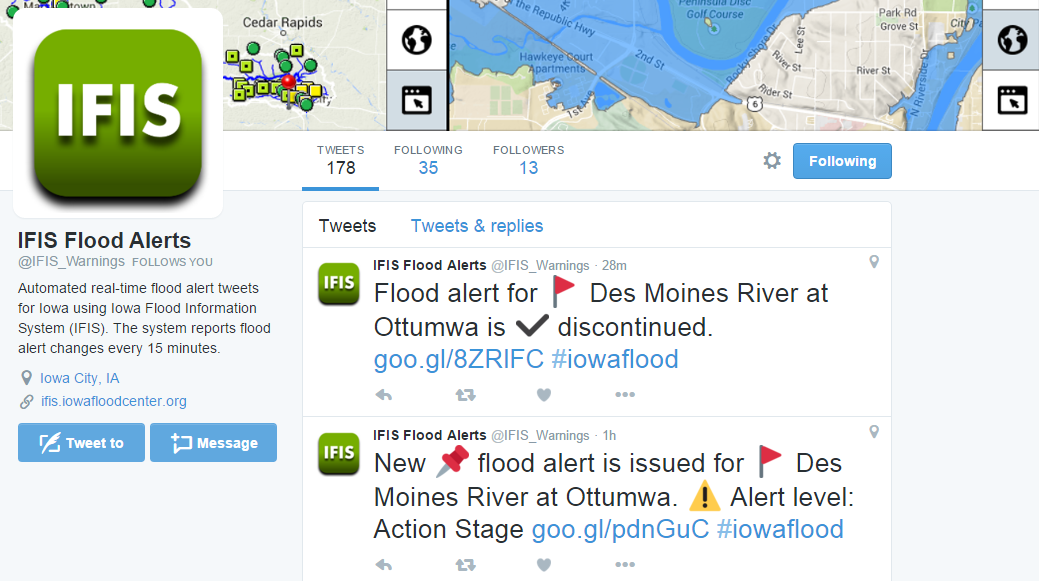 IFIS WIDGET
You can add an IFIS Widget to your website to share flood alerts with your visitors. You can use IFIS Widget Generator to create a widget for your website.

IFIS MOBILE
IFIS Mobile app for Firefox and Windows 8.1 is a ligtweight version of IFIS with flood alerts and communities. The app is accessible at Mozilla Marketplace for free using Firefox browser.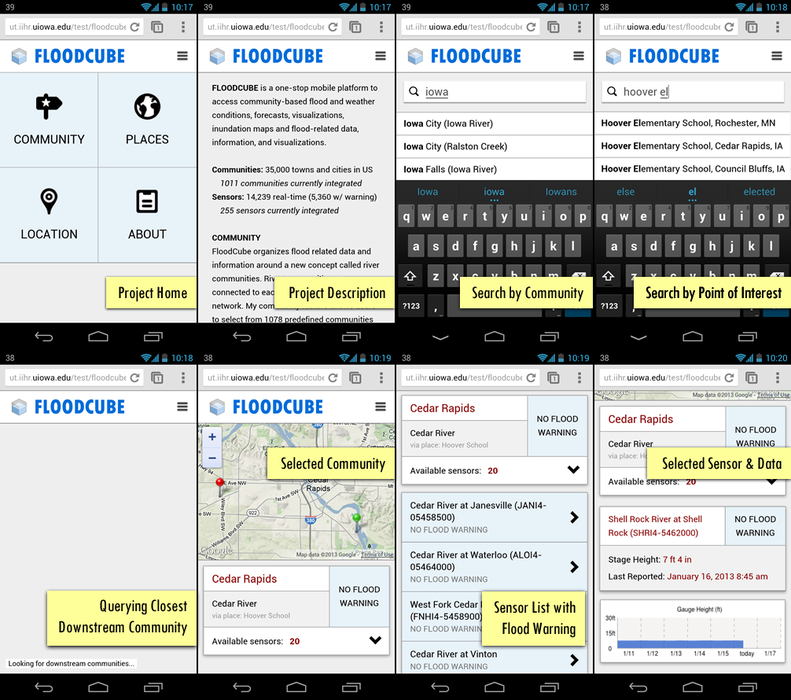 POKKI HTML5 APP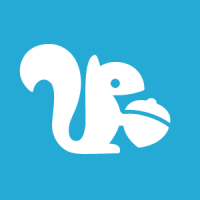 An IFIS web application is developed for the Pokki Web App Platform. This application will be available at Pokki Store.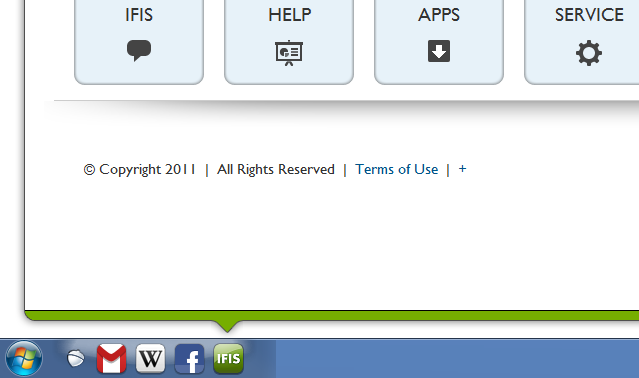 CHROME WEB APP

An IFIS web application is developed for the Google Chrome web browser. This application is available at Chrome Web Store.